Civil Rights & Freedom Fights XP
Civil Rights & Freedom Fights XP adds to the snapshot of some of the people, events, movements and objects which help us to understand the story of Civil Rights to date. Along the way, we encounter protest, meet activists, find hope in solidarity, come together in celebration and confront some of the injustice that continues to exist today. The continued march towards human rights for everyone depends upon on our collective action. The Expansion Pack builds on the work with the International Slavery Museum's Young Ambassadors to include more Liverpool based events, people and objects.
A game play during Slavery Remembrance Day was recorded and steamed live on Twitch. We played Solidarity Snap, the medium level game with players Clive, Jen, Lois, Courtney and myself as facilitator. Game commentary was provided by Mitty & Laila. Thanks to Sam Meech for filming & editing.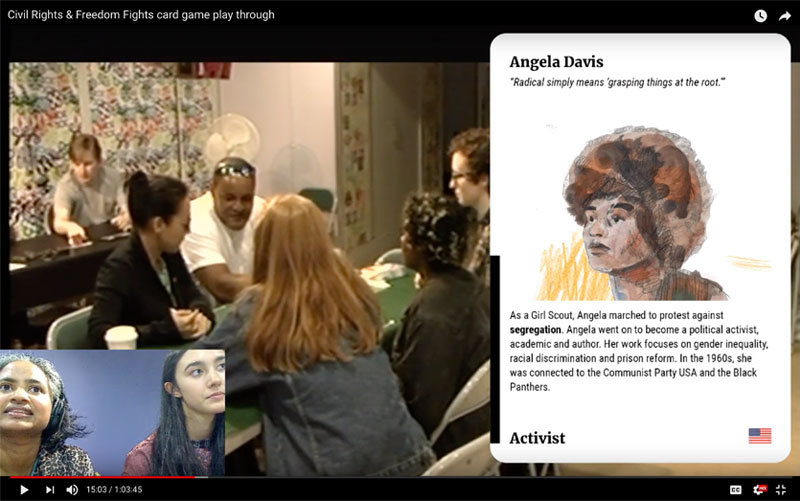 ISM Young Ambassadors Aiza, Courtney, Daniel, Gracia, Laila, Lois, Nathan, Rebecca
ISM Education Team Stef Bradley, Adam Duckworth, Mitty Ramagavigan, Yaz Vanucci
Illustrations Millie Chesters
Words Sarah Bailey
Funding International Slavery Museum, Arts Council England, Heritage UK Fund